We LOVE White Rock
We are committed to retaining the character of our City by the Sea and its inclusive, thriving and sustainable community

Darryl and Stephen

share

a

love

for White Rock and will ensure

no more high rises

a

r

e

approved, while championing low rise developments with affordable housing that follow the

Official Community Plan.
Darryl and Stephen

share

a

love

for White Rock and will ensure

no more high rises

are approved, while championing low rise developments with affordable housing that follow the

Official Community Plan.
Community  Lead Development
Between 2020 and 2021, Mayor Darryl Walker led White Rock City Council to limit the heights of any new development by changing the Official Community Plan (OCP) , following input and consolation from the community. In addition to lowering OCP heights, in a week of being elected, Mayor Walker and the City Council were also able to reverse one of the many high rise developments passed by the White Rock Coalition. Unfortunately, there were no legal grounds to prevent the building of the other high rises you have seen go up over the past 4 years. 
Watch this video to learn more about Darryl and Stephen's stance on high rises and their commitment to ensuring any new development will follow the Official Community Plan.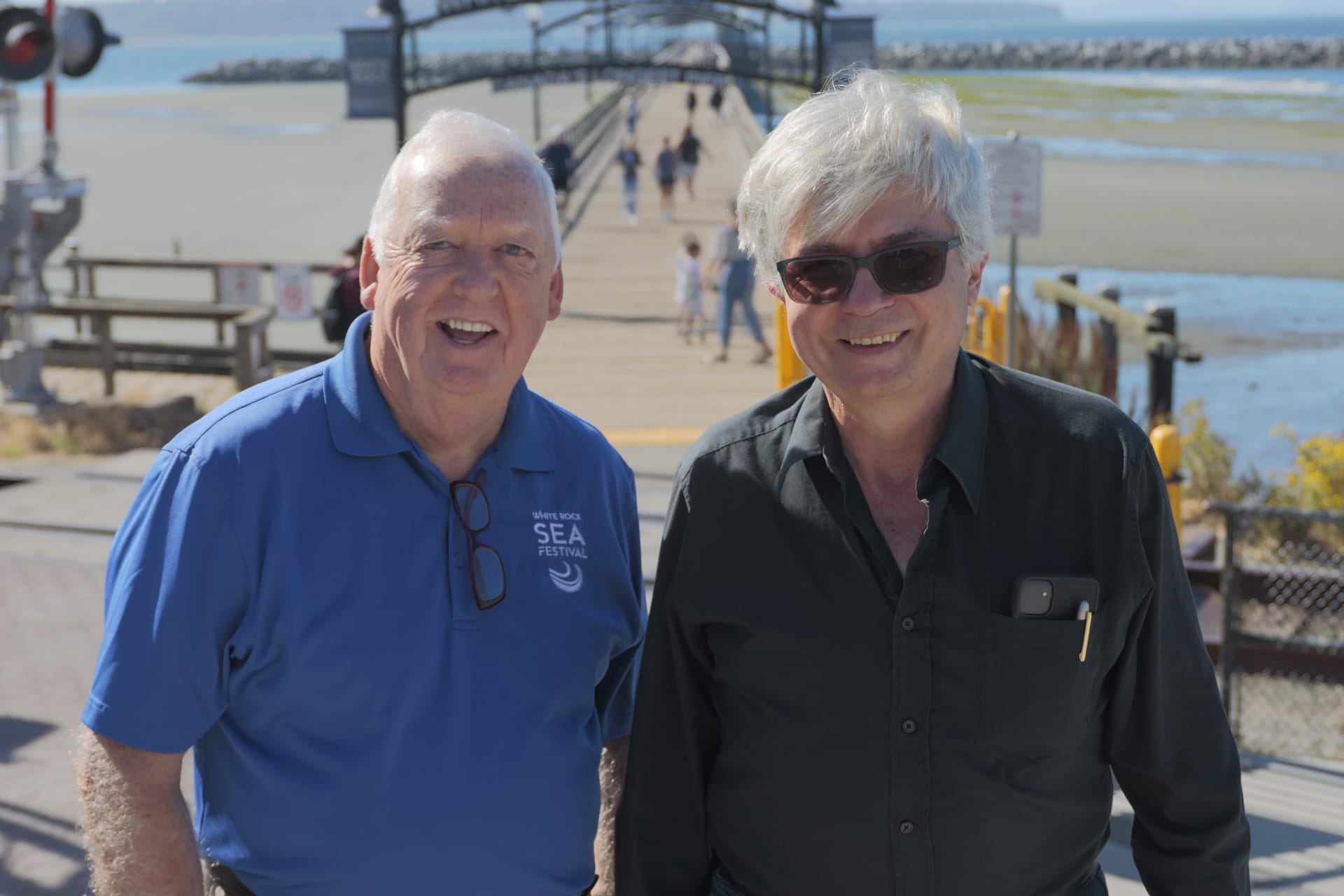 First and foremost, we both love White Rock, and we have a shared vision of our city as a vibrant, inclusive community with small-town charm. Furthermore, we've both had experience leading and working with others efficiently and respectfully in many environments including at work and as volunteers on various committees and in a number of organizations. We recognize the importance of listening to all and not just a few as well as reviewing current information before making decisions or taking action. Finally, we will always respect the residents, small businesses, and local organizations in our community and treat them equally and fairly.
We strongly believe that the starting point for good governance at our City Hall is listening to the needs, hopes, and concerns of the residents of White Rock—that everyone should have a voice and be heard. We stand for open communication and for government transparency.
We believe that the revised Official Community Plan (OCP) should be followed as we pursue development and housing for our community, based upon the character and charm of White Rock, our City by the Sea. The Housing Needs Report, completed last fall, is a valuable document addressing the needs of our residents, including seniors on fixed incomes, renters, young families, in fact, all sectors of our community.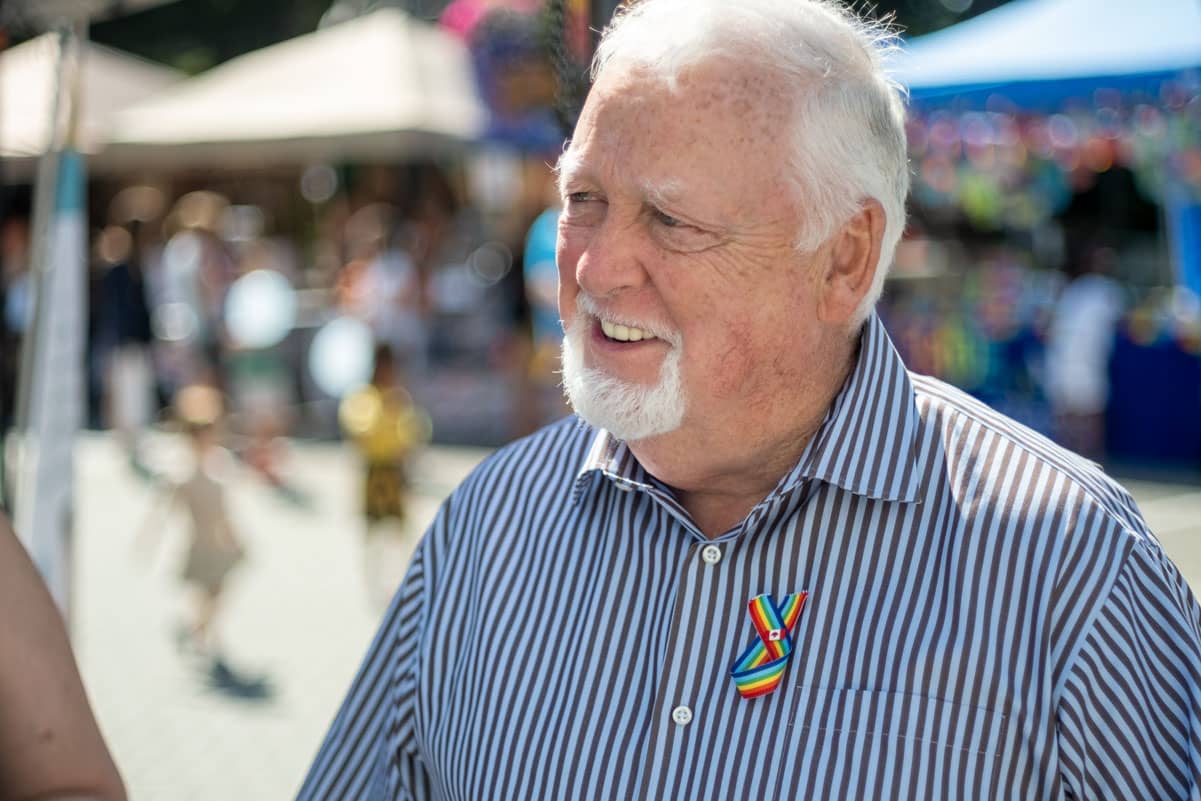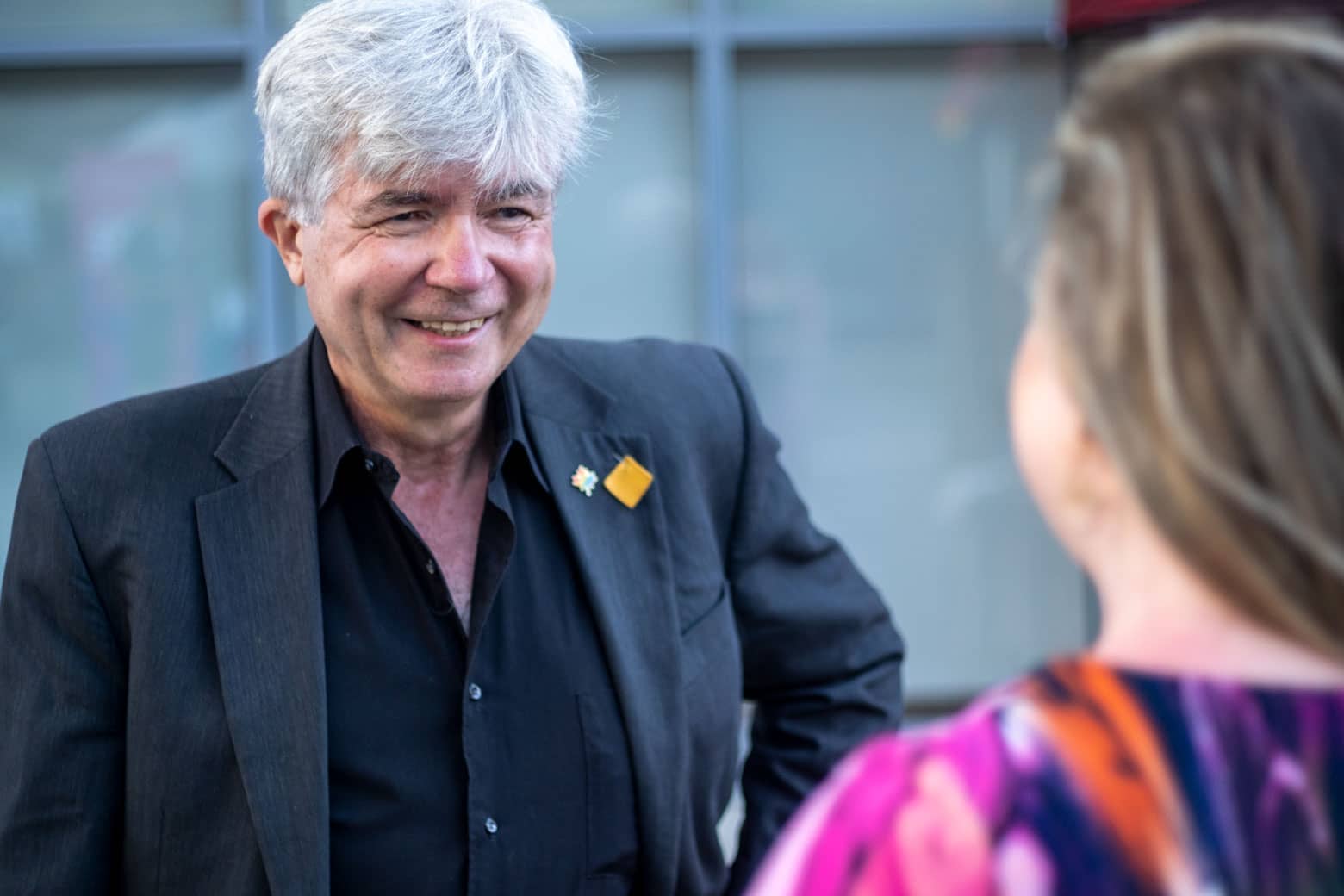 We share a deep love for White Rock and want a council that will work effectively together and with staff for the benefit of you, the residents. Professionally and as volunteers, we have experience leading and working in groups, and this will help us in bringing together the successful council candidates over the next four years.
Our vision for the city incorporates thoughtful, community-oriented development accompanied by infrastructure improvement, a transparent City Hall that listens, protection of the environment, sound fiscal management, and strong support for local business.
Inclusive dialogue is the foundation and strength of community.
Solutions to White Rock's Unique Challenges

What We Can Achieve Together
Housing
Objective:  Focus on the development of affordable rental units for lower income groups, retirees and younger demographic groups.  
Action Plan
Liaise with different levels of government and developers to provide affordable rental units as defined by Canada Mortgage and Housing (CMHC), Metro Vancouver, and BC Housing (i.e. shelter costs at 30% or less of gross household income) in particular for low-income and moderate-income residents. *

Work with non-profit organizations, federal and provincial governments, Metro Vancouver, and the City of Surrey to assist in the development of housing and services for the unhoused.
* low income (under $30,000/year: 21.4% of the White Rock population); moderate income ($30,000-$60,000/year: 26.6% of White Rock population).
Citizen Engagement in Decision-Making
Objective: Engage with our residents and businesses and understand their needs.
Action Plan
Continue to provide meaningful opportunities for residents to be engaged with the Council and voice their opinions. 

Continue improving information to residents so they can meaningfully participate in decision-making and be encouraged to suggest new ideas.

Improve methods by which residents can communicate with the City Hall.
Finances
Objective: Provide maximum value to White Rock residents in a fiscally responsible manner.
Action Plan
Enhance budgeting methods so that funds are used wisely on demonstrated priorities. 

Provide opportunities for public feedback.

Provide residents with improved information on how their tax dollars are spent.

Aggressively secure funds from other levels of government.

Review the use of reserves and their relation to taxes and consider possible revisions.
Small Businesses
Objective:  Assist businesses to service the community and to attract customers.
Action Plan
Attract new small to medium sized business to locate in White Rock and hire employees who live in White Rock.

Support businesses through measures such as the expansion of restaurant patio space on sidewalks and closed roadways, free or lower customer parking fees and advertising campaigns.

Bring back the successful events that took place before COVID and expand them to all business districts in White Rock.
Waterfront
Objective: Develop a vibrant environment to attract visitors and residents.
Action Plan
Develop a good social and business environment to help existing businesses reach their potential and attract new businesses to Marine Drive.


2.

   

Encourage the redevelopment older buildings within the guidelines of the OCP.
City Services
Objective:  Provide friendly and efficient service.
Action Plan
Ensure residents feel welcome at our City Hall.

Aim to ensure that anyone calling City Hall during working hours will get a staff person and/or an appropriate response within a reasonable period of time.

Improve our "digital" city hall to provide residents and businesses convenient choices in accessing information and services

.

Improve processes to reduce the time and costs of getting approvals and permits from the City.

Ensure that there are policies, practices and resources for our employees to be engaged and to do their jobs for residents and businesses.
Infrastructure
Objective: Maintain our infrastructure and invest in our community to improve safety and increase the public's enjoyment.
Action Plan
Use reserve funds to advance the upgrading of infrastructure such as sewers, water mains, roads and walkways.

Continue to monitor water quality, replace water mains and improve the quality of the water.

Network with the Union of BC Municipalities (UBCM), other municipalities, Metro Vancouver and Translink to lobby the Provincial government to allow for broadened use of Community Amenity Contributions (CACs).
Parks
Objective:  Maintain and expand our parks and walking paths for greater public use.
Action Plan
Keep our parks and walking paths well maintained.

Expand the development of walking paths and connectivity of neighborhoods.

Restore Coldicutt Ravine, Anderson Creek Trail and Duprez Ravine for public use (in the planning stages).
Environment
Objective: Maintain White Rock as an environmentally progressive community with clean water, air and land and ensure it contributes to broader environmental goals of the region and province.
Action Plan
Develop and implement plans and policies to help meet regional and national carbon emissions targets to address the climate crisis.

Change City policies to support our environmental objectives, such as purchasing electric vehicles and using renewable energy sources, encouraging new developments to use less carbon intensive building materials and more renewable energy, and eliminating single-use plastic.

Adopt new policies and bylaws to promote tree preservation and greenspaces around new developments.

 Commit to the cleanup of Semiahmoo Bay in cooperation with the Semiahmoo First Nation.

Communicate with our community the importance of addressing environmental issues and ways in which everyone can help achieve a "greener" environment.
Transportation and Parking
Objective:  Create safe streets, an environmentally beneficial use of our roadways, and mobility options for people of all ages and abilities.
Action Plan
Make the city more walkable and cyclable through the continued development of a network of walkways, bike paths/lanes, and bike locking spaces, including the completion  the establishment of a walking/bike path/lane across the city.

Continue to provide sufficient free parking spots for shopping in the town centre and lower town centre.

Review speed limits on city streets and implement best practices in speed calming zones to ensure safety for all road users and pedestrians.

Expand the number of places to recharge electric vehicles (EV stations) in multi-residential buildings, businesses and City facilities.

Provide attractive, safe, comfortable and convenient mobility choices for people of all ages and abilities.

Aim to ensure the enforcement of bylaws controlling vehicle noise.
Arts, Music and Culture
Objective:  Continue to enrich our community and attract visitors to White Rock.
Action Plan
Create an arts corridor to connect uptown with the waterfront.

Create an Arts Endowment Fund to help fund local artist groups in the city.

Work with artists, musicians, businesses, and residents to create new arts, music and cultural programs and facilities to expand opportunities

for artists and musicians of all ages.
Burlington Northern Santa Fe (BNSF) Rail Line
Objective: Improve the safety and lower the environmental impact of the rail line. 
Action Plan
Lobby the provincial and federal governments to eliminate the transportation of coal and dangerous chemicals through White Rock and to relocate the rail line to a less environmentally sensitive area.

Collaborate with the cities of Surrey and Delta, local MPs and MLAs, BNSF and the SFN on rail line issues and report on these communications to the public.
What Council Has Achieved This Far
Responded to Major Challenges
Responded to Major Challenges
Restored the pier and promenade after a devastating storm, and guided White Rock through the COVID-19 pandemic.
Supported Local Businesses

Supported Local Businesses
Implemented measures such as free winter weekday parking and reduced patio fees.

Strengthened Relationship

Strengthened Relationship

Improved relationships with Semiahmoo First Nation and changed City Hall practices to give residents a strong influence into decision, including frequent public consultations, open Council meetings and the return of question period with a commitment to provide answers.
Lowered Maximum Building Heights
Lowered Maximum Building Heights

Made major revisions to the OCP that lower maximum building heights for new developments to 10 to 12 storeys in the town centre, 4 to 6 storeys in the east and west transition zones and lower town center/five corners, and 3 storeys along the west beach area.
Adopted a New Development Bylaws

Adopted a New Development Bylaws
Adopted a new zoning bylaw for the town centre that conforms to the revised OCP and provides for more green space, and a progressive affordable housing policy for new developments while establishing a relocation policy for residents who are displaced due to property redevelopment.
Enhanced White Rock's drinking water with increased storage and testing, along side developed a plan to take over the responsibility for garbage collection for businesses and multi-residential buildings effective in 2023.
#1. VOTE



On October 15th vote for Darryl Walker to continue as White Rock Mayor,
 and Stephen Crozier for White Rock City Council

#2. Donate



Our campaign is 100% people powered. You can contribute either online or by contacting team@welovewhiterock.ca or 236-547-7420
#3. Volunteer



With your help we can continue what we started.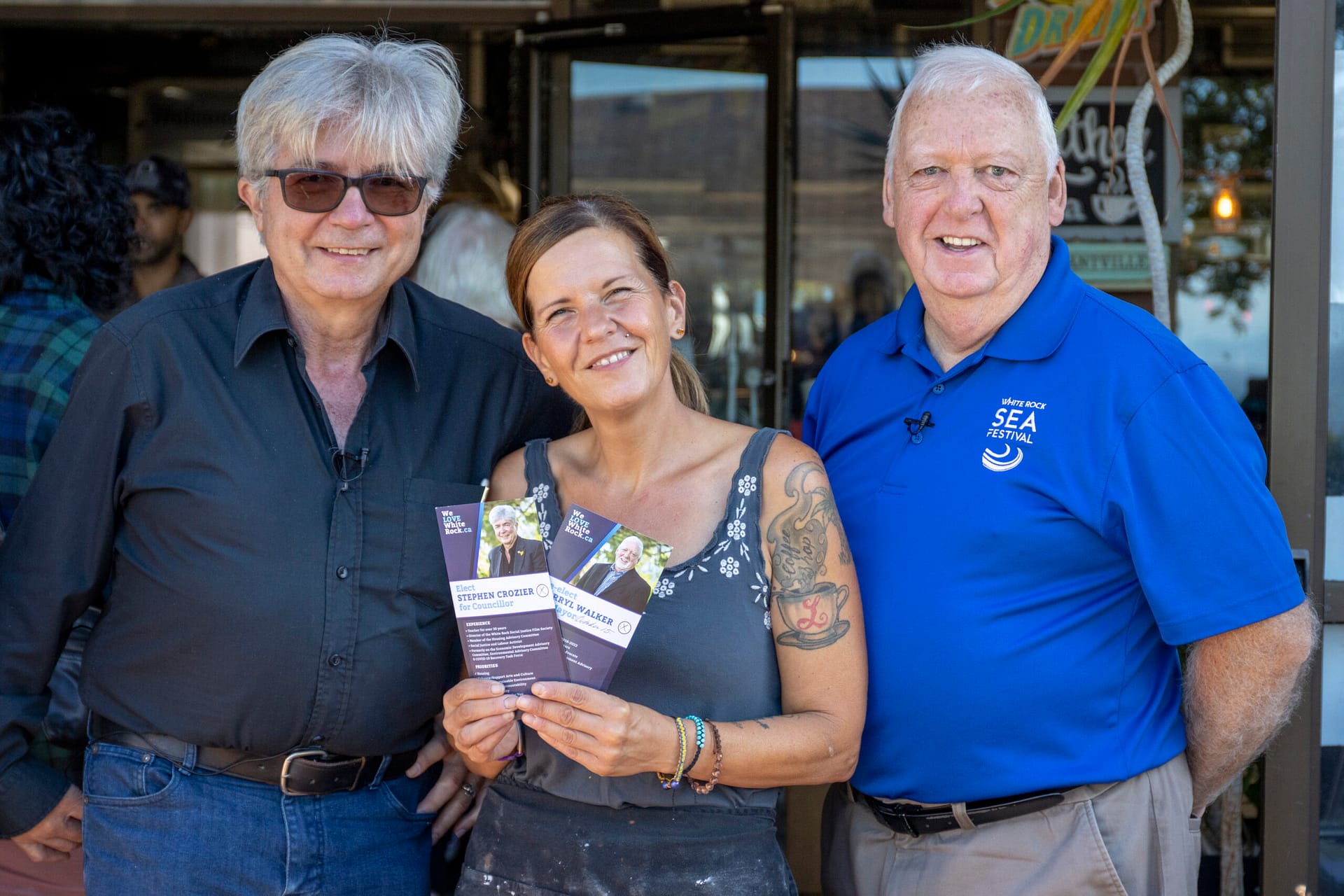 White Rock is Powered By Volunteers Like You
Enter your email below and we'll be in touch with different activies you may like to help with.
Your contact details is safe with us. We don't share or sell your informaiton.